I thought I would squeeze in one more round of Red Carpet Inspired Interiors, since they are so fun to do! The annual Met Gala was held on Monday and this year's theme was an ode to Commes des Garcons founder Rei Kawakubo. The gala is a fundraiser and launch party for the museum's spring fashion exhibition, which will display 150 of the designer's garments.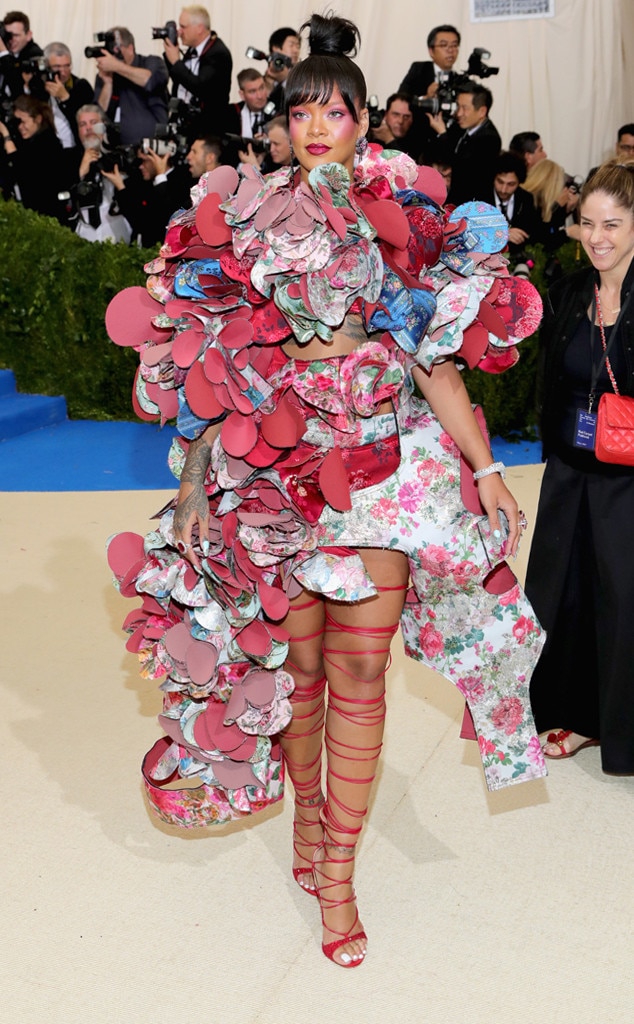 First up is Rihanna in Comme des Garçons. You can always expect her to wear something controversial and this look is no exception! It's completely eccentric – which is what this event is all about!
Rihanna's dress reminded me of this traditional southern bedroom: the ruffles, the florals, the shades of pink, green and touches of blue.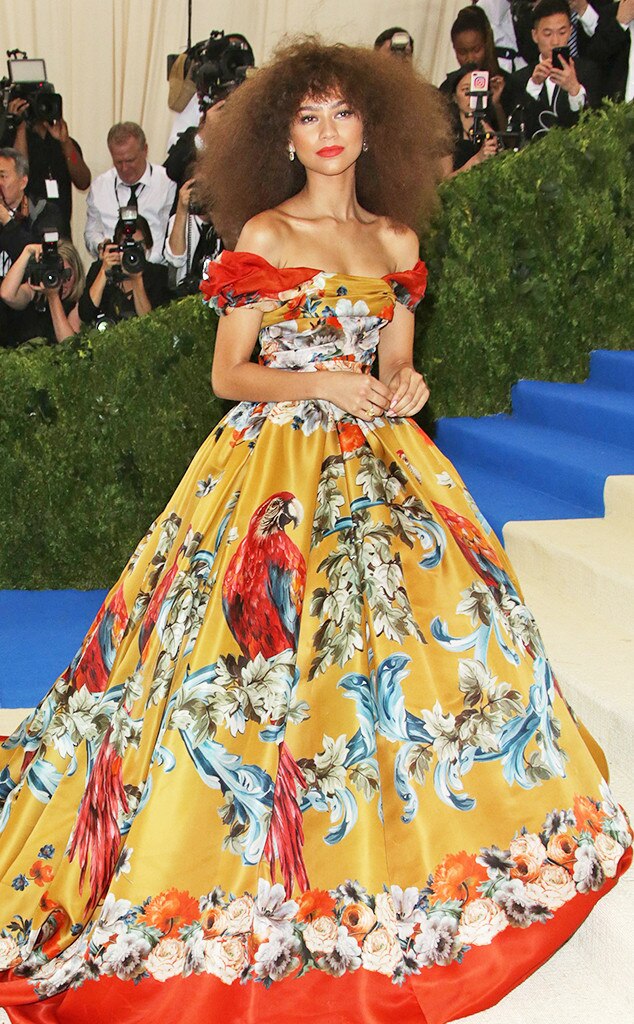 Another bold look was Zendaya in Dolce & Gabbana.
Zendaya's gown reminded me of the Chinoiserie style, which favors exuberant decoration and a references to Chinese culture.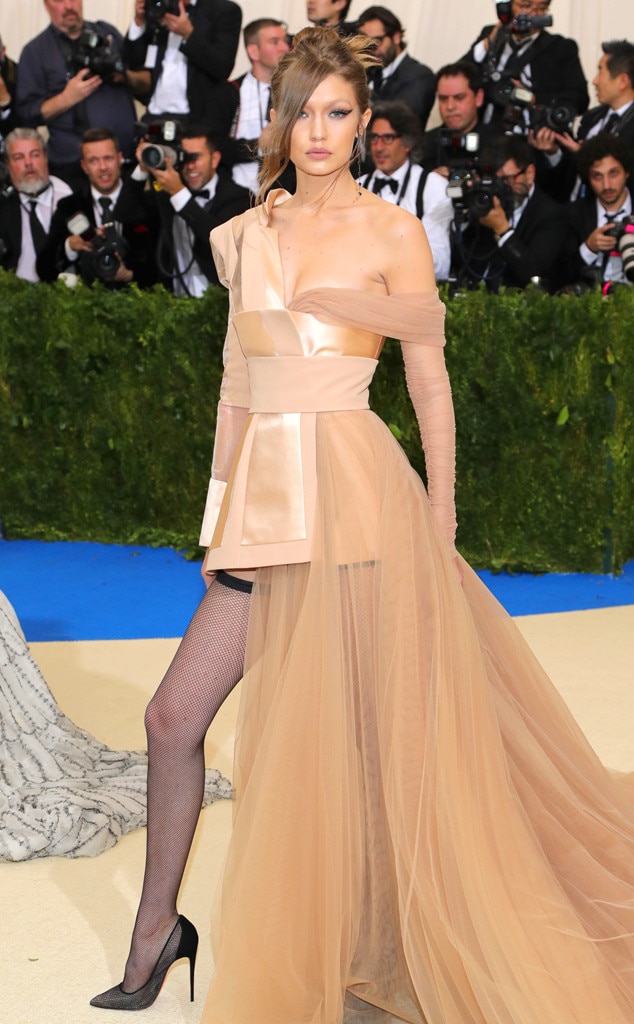 Gigi Hadid in Tommy Hilfiger. The look is simple and tonal.
I love how simple this space is. The varying neutral shades and textures keep the look interesting while maintaining a clean aesthetic.
Which look was your favorite or made you do a double-take?!